Medical Supplies & Medical Equipment Directory
TheMedSupplyGuide.com is here to help make searching for medical supplies, equipment, and diabetic supplies easier than ever. Our goal is to provide a comprehensive list of medical supplies along with the industry's top online medical supply stores & companies that provide those products. We also give consumers the ability to make more informed buying decisions by providing information, articles, and frequently asked questions (FAQs). Please see the FDA warning on purchasing medical products online. No more sifting through pages of companies and suppliers who don't have exactly what you need. TheMedSupplyGuide gets you directly to a medical supplier that has the exact products you require. Select a category below to see our recommended suppliers for medical supplies, medical equipment, & diabetic supplies. Also see our new safety supply directory.
---
Choosing an Online Medical Supply Company – Every year businesses spend billions of dollars on medical supplies. Whether you buy from one or several medical supply stores or shops you should expect the best when making a buying decision online. The FDA has monitored Internet sales of health products for several years and has sent warnings about illegal practices to more than 50 companies. Even though its resources are limited, the FDA is increasing its monitoring of Internet sales and is working with the Federal Trade Commission (FTC) to stop illegal advertising. The FTC works with both state and Federal consumer protection and public health agencies. It can take legal actions against Internet advertisers of health products that run false or misleading advertisements.
Buying a Wheelchair Online – Purchasing a wheelchair can often become an overwhelming task, especially your first. Make sure that you consult with an occupational or physical therapist before purchasing any type of mobility equipment. Their guidance is often necessary to help you through the initial process. Most individuals with a spinal cord injury require a wheelchair for their primary mobility. Although some may have similar injuries, every individual has unique needs that should be addressed when selecting the a mobility device. One of the biggest mistakes you can make is not doing the research and simply rushing into making a hasty purchase. You need to do it right! Be sure to take a look at TheMedSupplyGuide's Manual Wheelchair and Power Wheelchair information pages.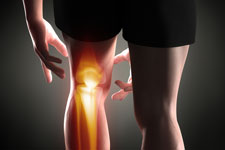 The Role of Knee Braces Following ACL Surgery – More than 200,000 anterior cruciate ligament (ACL) injuries occur each year in the United States. Of those injuries nearly half result in surgery to repair the knee. ACL surgery is an extensive procedure used to restore knee function and mobility. However surgery is only the beginning to restoring the knee. The majority of patients who undergo anterior cruciate ligament (ACL) surgery are given a knee brace after surgery. Knee braces are used for supporting the knee and maintaining its position during the healing process…